An Interview with Abda Khan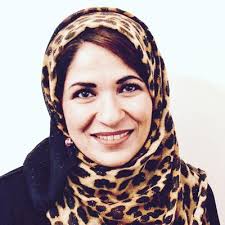 Abda Khan is the author of the novel, Stained, published in the USA in October 2016, by Harvard Square Editions. By profession she is a British solicitor of more than 25 years, and runs her own successful law firm. She was born in inner city Bradford, England to Pakistani immigrant parents and went on to become the first child in her family to attain higher education.
Q1. What was your childhood and early youth like, and how did it contribute to the writer you are today?
I was the seventh of eight children born to immigrant parents who moved from Pakistan to the UK in the 1960s. I was born and grew up in a deprived inner city area; my father worked in the wool mill and my mother was a housewife. I grew up in a part of the city that was a melting pot of cultures; white British, Indian, Pakistani, East African, Bangladeshi – we all lived together, on the whole, in harmony. But I did see a lot of gender inequality, some racism, familial and cultural conflicts, and I think all of these issues and layers are now reflected in my writing, together with my experiences of working in the legal industry for over 25 years.
Q2. What was your motivation to move from the legal field to one of writing?
I have come across so many different types of people in my work, but some of the stories of British South Asian and Muslim women have affected me the most. Many have endured so much injustice in the name of family 'honor'. When I tried to find some contemporary fiction that depicted such women, there simply wasn't any. And that is where my journey into writing fiction began. I still run my law firm, but I am also a busy writer, currently working on my next novel.
Q3. What are three takeaways from your novel that you want readers to have?
I want readers to feel satisfied that they read a gripping, compelling story.
I want readers to be left thinking about the issues that the novel delves into, be it the extent of rape and sexual violence in our society, or the reasons for the lack of reporting, or the extent a girl will go to in order to keep the family 'honor' intact, or the message of hope over adversity..
I hope that those who do not know anything about the South Asian/Muslim cultures or communities will feel that I have given them an authentic insight into a world they would otherwise not have access to.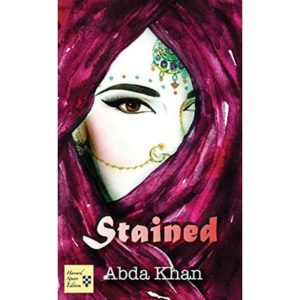 Q4. What struggles did you face in the journey toward a writing career, and how did you handle them?
Rejection is the biggest struggle, but to be honest, once you get used to that, you do feel you can do anything! My book was rejected by literary agents because, although they said that the writing was great, they didn't feel they would be able to 'place it' – in other words, the book wasn't mainstream enough. Marginalized voices and groups do have to fight to be heard. But I persisted, and luckily for me my novel was published. I think perseverance is the key. There is always a plan B, or C or…
Q5. What advice do you have for aspiring authors?
Learn about the industry as much as you can before you jump in. Try and get to as many literary events/festivals as possible, and grab opportunities talk to as many people as you can about your writing, their work, and the industry generally. See good advice. Join your local literary organization, as they will often be helpful, and will notify you about interesting events and workshops. Don't send your work out to a literary agent or small publisher until it is absolutely the best it can be, and you are sure you have followed their submission guidelines to the letter. And good luck!
Visit Abda Khan's website or the Amazon page for her novel stained.